For Conservation Lands info, including hunting, access and camping permits, visit wslands.org. 
Fishing is now open. Sherars Falls, the high lakes, Dry Creek and Indian Park remain day use only. No camping at this time.
Thank you for your interest in fishing or boating access for the waters of the Warm Springs Reservation.
If you have any questions about your permit purchase, or about fishing opportunities on the reservation, please contact the CTWSRO Fisheries Department at (541) 553-2042 or [email protected]
All Permits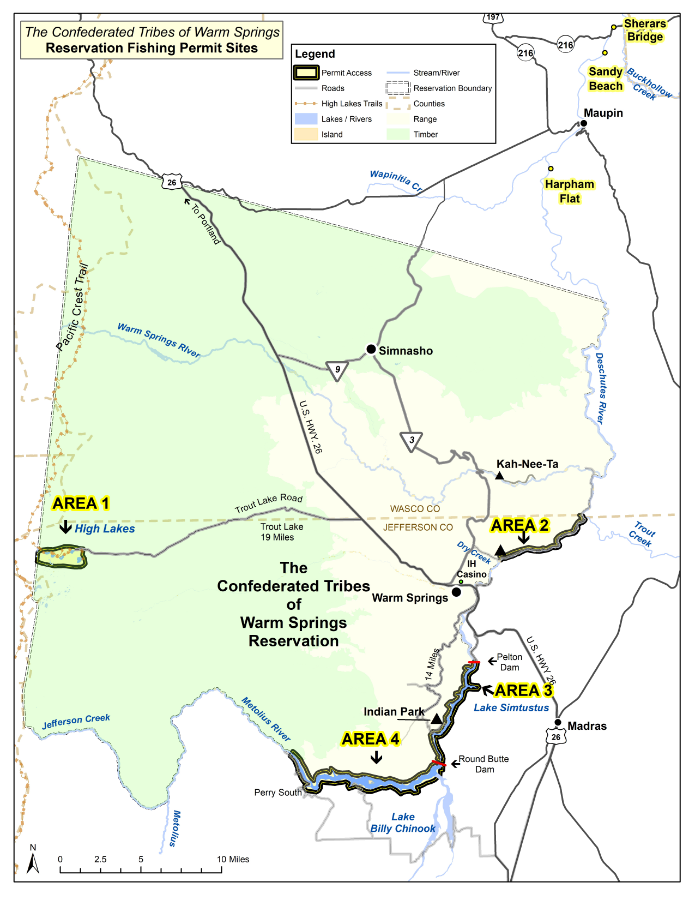 High Lakes - Area 1
Deschutes River - Area 2
Lake Simtustus - Area 3
Lake Billy Chinook - Area 4
Sandy Beach River Access
Harpham Flat River Access
Sherars Falls